How do you retire from a retirement community, particularly when you are one of its most beloved staff members? As Deerfield celebrated Reverend Tonya D. Hill, our Chaplain of the past 12 years, we blended hugs, tears, laughter, love and cake as our community gathered to say a fond farewell as she retires from her ministerial role for Deerfield.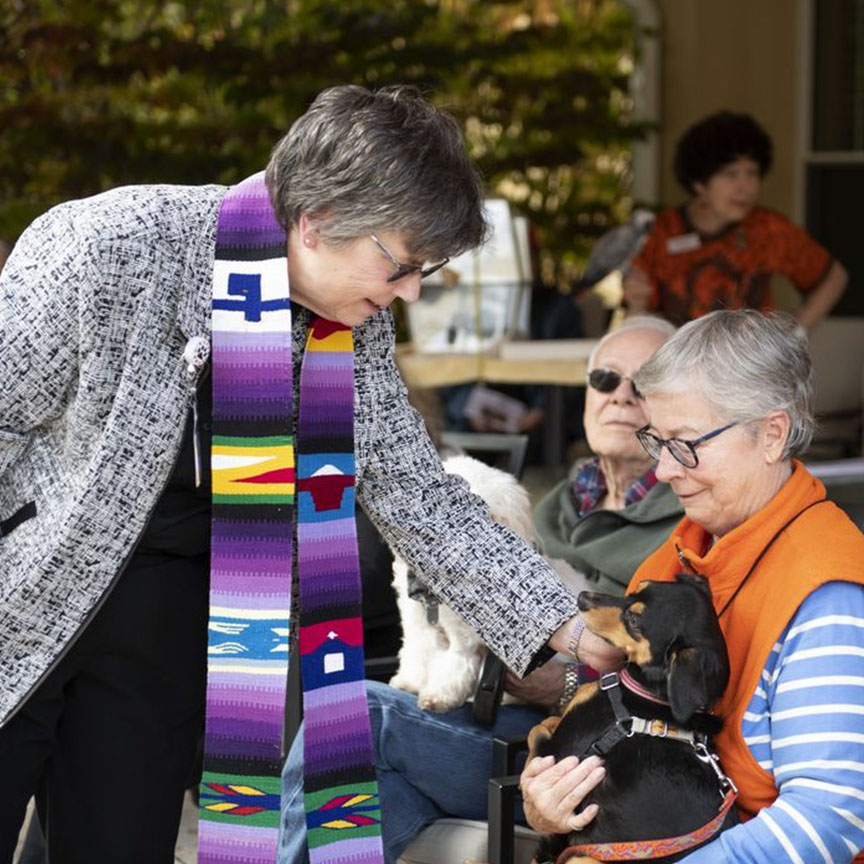 While this may mark the end of her formal services at St. Giles Chapel, Tonya will always be a part of the DNA of Deerfield. She has been at the bedside and chairside for moments of sadness and fear, present for miracles and sighs of relief, witness to the ordinary and extraordinary moments for so many of our community, with a career that has even provided the opportunity to minister to multiple generations of the same family.
Family and loved ones celebrated her humor, courage, talent, tenacity and care, bringing a full circle view of this extraordinary person who has come to mean so much to so many.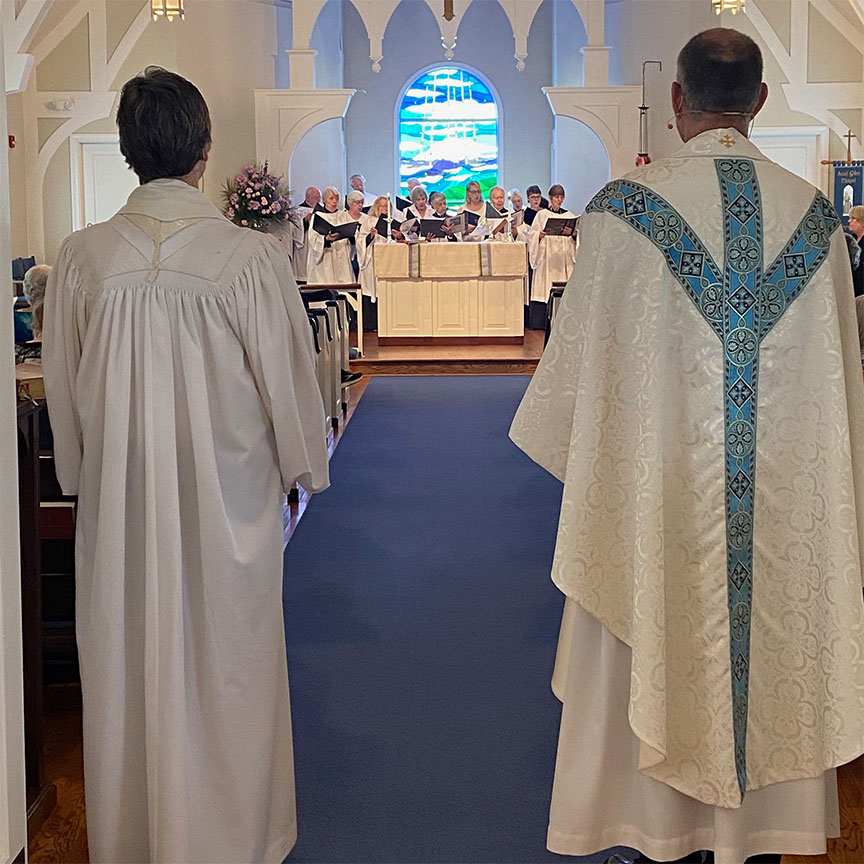 Tonya ended her final sermon to a large congregation at St. Giles with these words:
Jesus's final words are perhaps the most important words he gave us: "And remember, I am with you always, to the end of the age." The promise and reassurance of His presence. And this is why I always try to remind you that God loves you more than you could ever imagine!
My final words to you? I have held you in my heart and I will continue to hold you in my heart. In other words, you are permanently in my heart. Yes, our lives are filled with beginnings and endings, but just like the scriptures today, there is not a final ending. It is a circle of beginnings and endings and beginnings…because we share in the love of God, we share in the grace of the Lord Jesus Christ, and we share in the communion of the Holy Spirit that never ever ends. +
While we will miss Tonya's physical presence at Deerfield, her spiritual impact – that call that brought her to this life and this place – is here forever. In this bittersweet moment, we celebrate the next adventure for Tonya and all those she loves! 
Enjoy these photos from our Sunday afternoon celebration!