The passionate pursuit of an active retirement
From the beginning, St. Giles has been at the heart of the Deerfield community – a community founded on faith, hope and love. While affirming our roots in the Episcopal Church, our ministry supports our community's diverse faith commitments. We understand our mission to be broadly ecumenical and to be in the words of scripture, "a house of prayer for all people."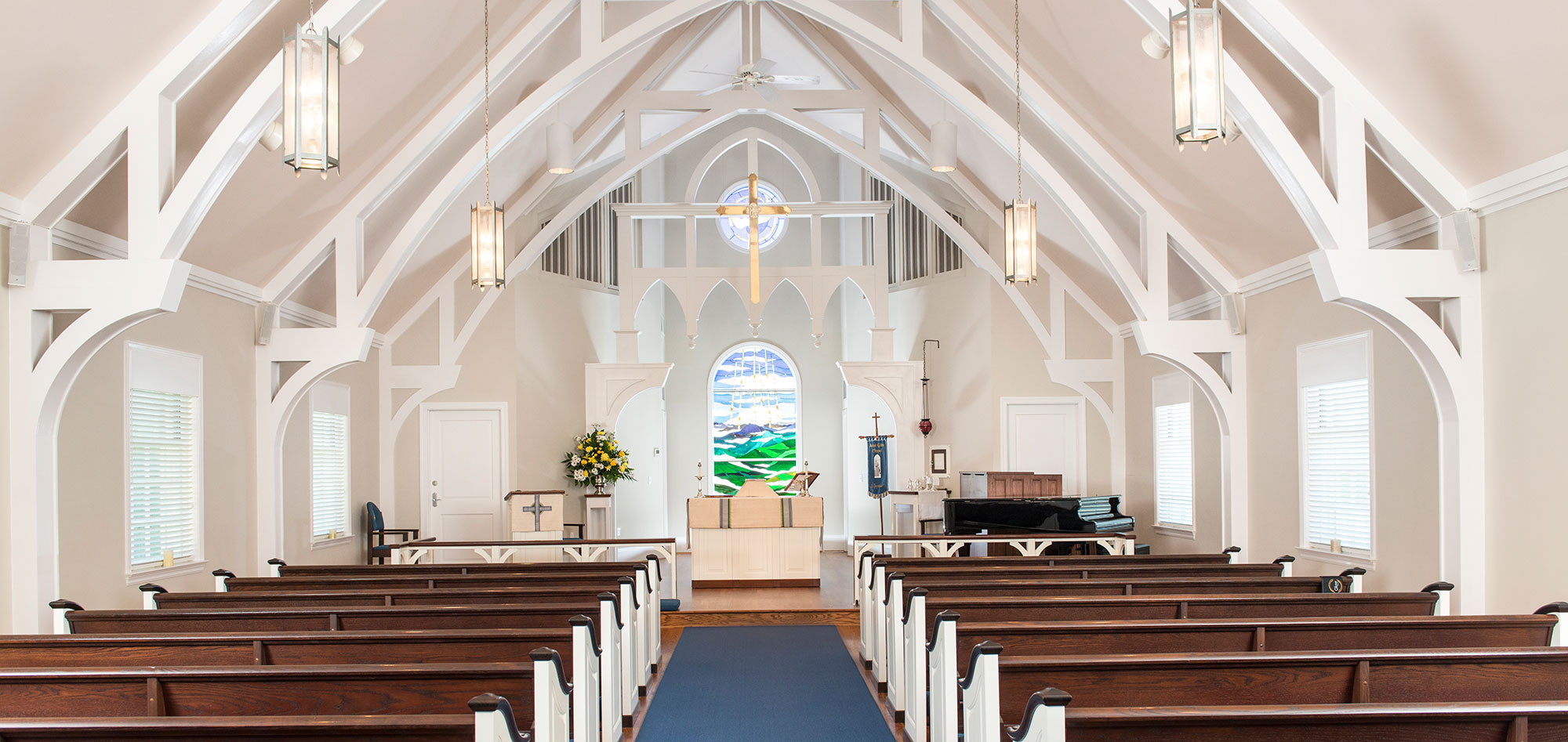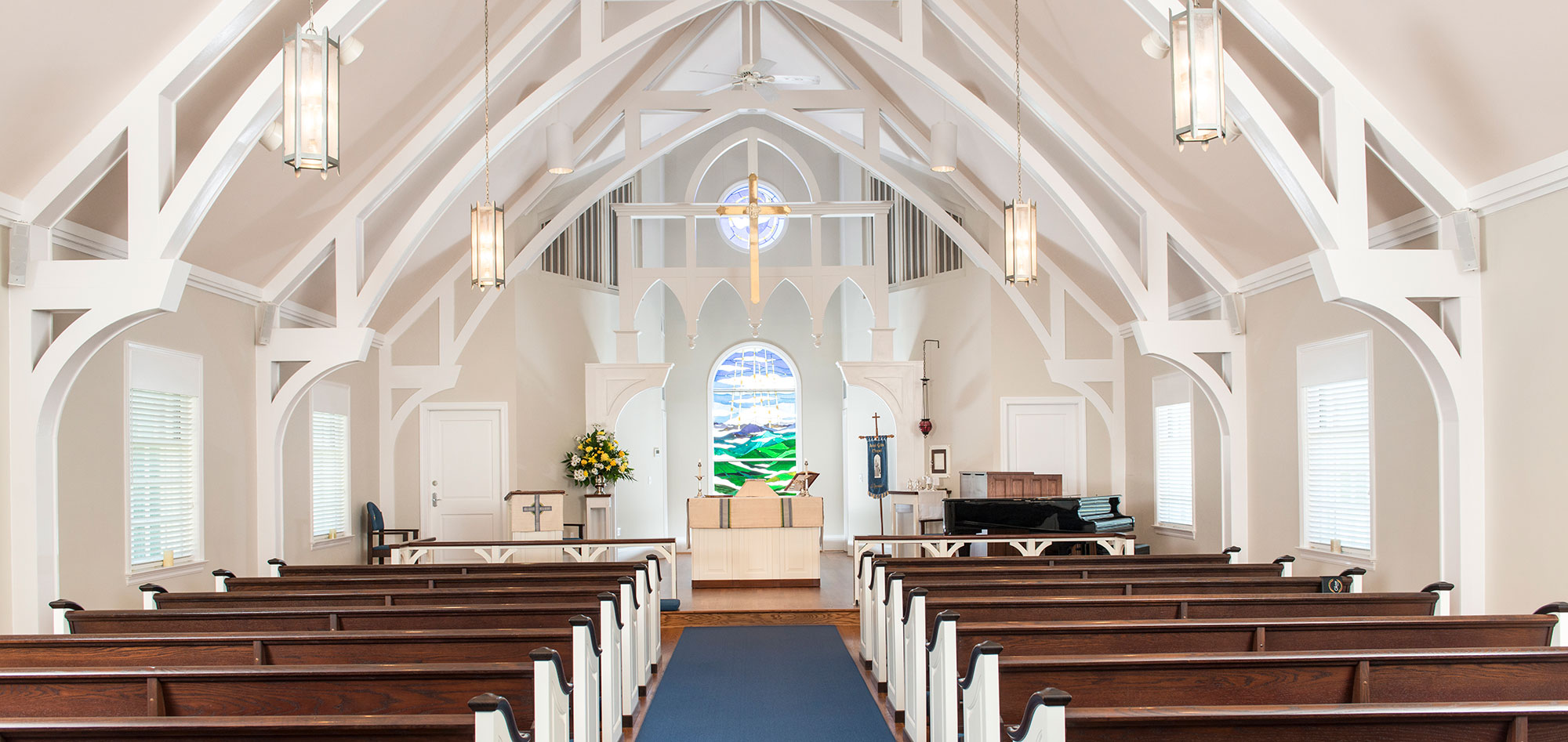 The ministry of St. Giles operates two chapels:
St. Giles Chapel, the original chapel of Deerfield, and the Health Care Chapel, a beautifully designed, modern, multi-purpose facility located in Deerfield's health care center. Both chapels welcome and respond to the spiritual needs of our evolving Deerfield community.
St. Giles Chapel, located on the Grand Lawn near Deerfield's front entrance, incorporates the former Timson residence (the "original Deerfield") and provides an attractive chapel and program facility. St. Giles Memorial Garden, on its east side, is a sacred place of quiet meditation, reflection, or gentle exercise. A memorial wall commemorates the cremated remains of residents and retired employees. Loved ones are welcome to be laid to rest in our Memorial Garden.
The Health Care Chapel, located on the ground floor of Haden Hall, is uniquely designed to suit the needs of residents in assisted and skilled living. Plans and funds for this facility were the result of St. Giles Chapel Committee's six years of dreams, prayers, and hard work.
In addition to worship services, the innovative and adaptable Health Care Chapel is a busy hub of activity hosting movies, discussion groups, social events, and stimulating musical programs enjoyed by Assisted and Skilled Living residents.
Adjacent to the Health Care Chapel and beckoning through its windows, the Flower Garden has a pergola, benches, and raised flower beds and plants. Like its Chapel, the garden has ample space for residents and for walkers and wheelchairs.
Pastoral Care
Pastoral care for all Deerfield residents and employees includes making home or hospital visits, conducting worship or spiritual formation programs, and ministering to the sick or dying and their families. A chaplain is on call 24 hours a day.
St. Giles Ministry provides:
Pastoral care to residents, families, and staff
Pastoral emergency response 24 hours a day
Ecumenical & Episcopal worship services
Memorial services for all faiths
Spiritual formation programs
Weekly music & meditation services
Host to Shabbat service led by Jewish Community Center of Asheville
Memorial Garden management
Scholarships for staff education
Camp for staff children
College scholarship for a student from our sister chapel, La Capilla de Santa Maria, in Hendersonville, NC
Support to local charities, i.e.: Habitat for Humanity, Salvation Army, Manna Food Bank, ABCCM, and others
Meeting spaces for group functions
Council on Aging facilities
Clergy office space for pastoral counseling
Richard Lindsley Walton, Jr., our Director of Pastoral Care and Episcopal Priest, conducts services at St. Giles Chapel every Sunday at 11 a.m. and in the Health Care Chapel at 9:30 a.m. Services are also held on Wednesdays at 11 a.m. in the Health Care Chapel and 4:30 p.m. in the St. Giles Chapel.
Our second full-time Chaplain, Tonya Hill is dually affiliated with United Methodist and Cooperative Baptist, and has extensive clinical training in pastoral care. She leads special worship services, and shares Father Lin's duties of pastoral care and visitation.