Current Job Opportunities
"Our Deerfield team is strong. We care about each other – just like family."

TANGY
For further information on available employment opportunities, please contact our Jobline at 828-274-1531 ext. 3601 or toll-free 800-284-1531.
You may fax the linked application to us at 828-589-0414 or mail it to HR Department/ Deerfield, 1617 Hendersonville Road, Asheville, NC 28803.
Deerfield isn't just a great place to live; it's also a wonderful place to work! A large part of what makes Deerfield so special is the high-caliber of our personnel.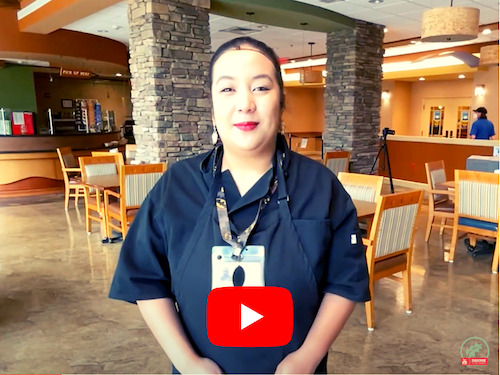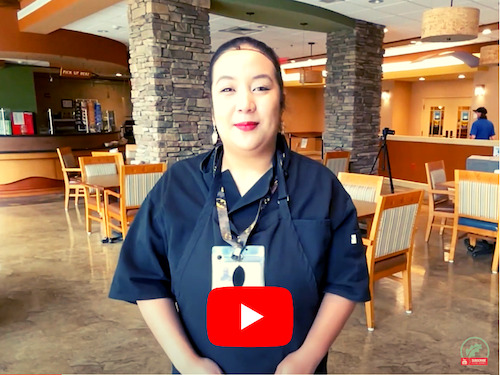 Deerfield's goal is to employ those who share our vision of caring and to provide them with the on-going training and support necessary to enhance their professional skills. From one department to the next you will find people who have worked here 10 years or more – and even a few who have over 20 years of service at Deerfield.
Deerfield's benefits package is a generous one. Full-time employees who have passed the probationary period are entitled to our medical/dental benefits package, enrollment in our 403(b) plan with employer contribution, paid vacations, holidays and sick days, supplemental insurances, opportunities for scholarships and advancement, accrued paid leave, and access to community amenities.
Our employees are dedicated to the health and well-being of our residents and routinely go out of their way to make life at Deerfield a unique and rewarding environment. Discover for yourself a gratifying, rewarding career of service in a friendly, supportive environment at Deerfield.
Deerfield is an Equal-Opportunity Employer.
Deerfield does not discriminate in its employment or housing practices on the basis of race, color, religion, gender, national origin, marital status, age, disability, genetic information, veteran status, sexual orientation, or on any other basis prohibited by applicable law.