The passionate pursuit of an active retirement
Built in an innovative cluster design, Deerfield's Simonds Health Care Center offers private rooms (some with shared baths), grouped in neighborhoods that contain comfortable sitting areas, living rooms and common spaces. With the addition of 14 spacious rooms skilled nursing has a 62 resident capacity.
Residential in design and décor, the center is perfect for residents who need more intensive care, provided 24 hours a day. A sunny outdoor courtyard provides a secure, enclosed space for gardening, pet therapy, sipping iced tea in the sunshine, or just watching birds flock to the feeders. Activities include movies, trips, discussion groups, social events, stimulating musical programs, and church services in the Center, conducted in the innovative new Health Care Chapel by Deerfield's chaplain on Sundays and Wednesdays.
For more information please call: (828) 274-1531 ext. 3219, or 800-284-1531
Skilled Nursing Features
For recuperative, long or short-term nursing care needs, the Simonds Health Care Center provides residents with 24-hour care, accommodations, and services for skilled nursing. All areas of Health Services are under the direct supervision and responsibility of a licensed administrator, the Director of Health Care Services, and the Medical Director, a licensed physician, to assure quality care. Residents in the Skilled Nursing Center receive three meals a day, and benefit from transportation, activities, a beautiful secure outdoor garden space, and the kind of dedicated nursing care for seniors that Deerfield has been known for over the last half-century.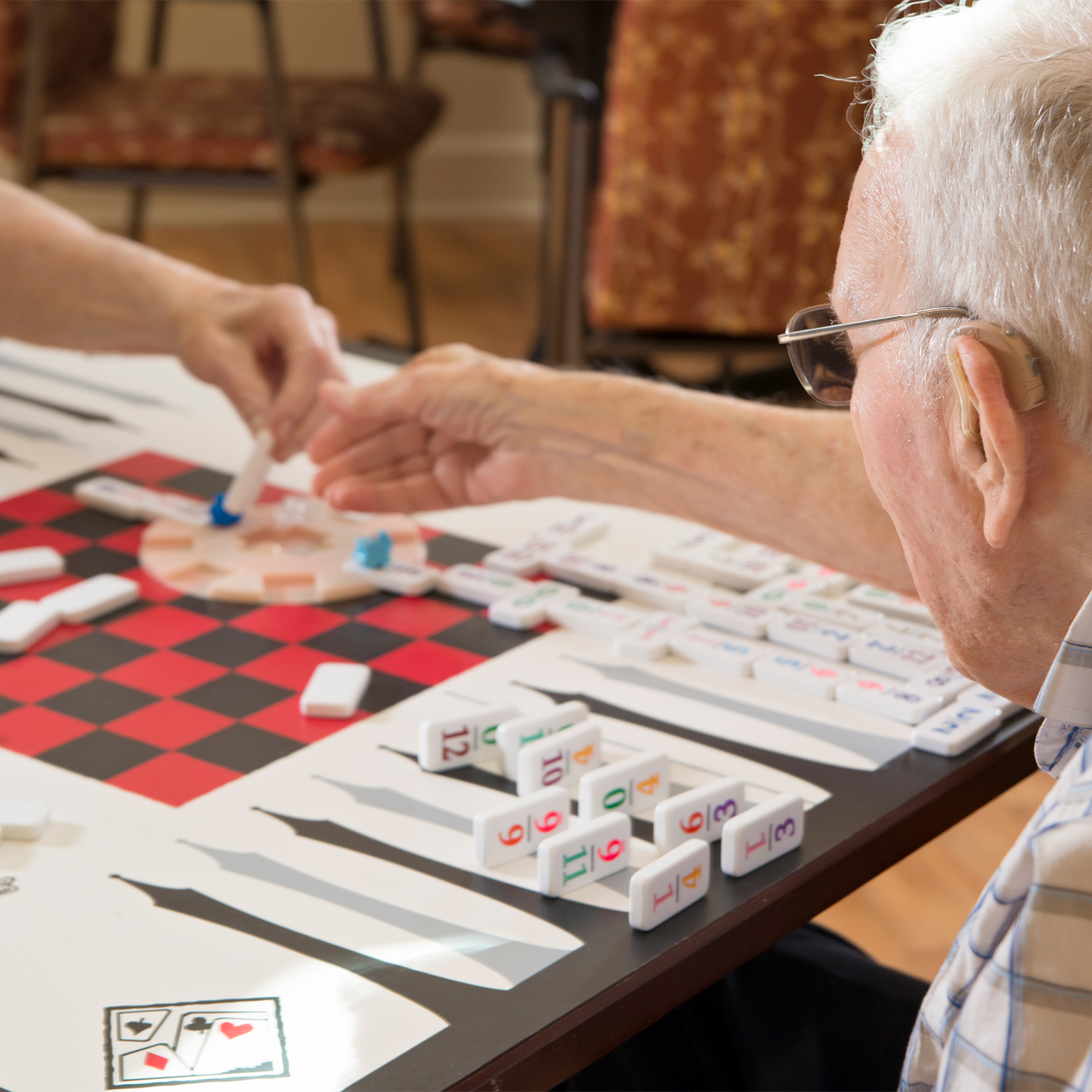 Amenities
Deerfield's Health and Wellness Center houses a specially designed area for physical, occupational, aquatic and speech therapies. Residents enjoy the convenience of being able to work with licensed trained therapists on site. The Aquatic Center houses a warm water therapy pool, as well as a lap-swimming pool.
Services and amenities provided for residents in the skilled nursing facilities include:
24 hour on-site security
Innovative Health Care Chapel, with full-time chaplain program
Aquatic Center
Riverwalk Spa
Utilities, except for telephone and cable TV
Linen service
Full service banking on site
Gift Shop/convenience store on site
Beauty/barber shop
Manicurist, pedicurist
Prescription medication oversight
Personal laundry services
Computer center
State-of-the-art fitness equipment and aerobics facilities
Medical Director / on site physician services
Wanderguard system
Spacious, separate dining rooms and common areas for assisted living and skilled nursing
Physical therapy
Flexibility of residence design, allowing couples to live together in assisted living
Deerfield resident volunteers who connect residents to life in the greater Deerfield community
Three meals a day
Transportation
Housekeeping and maintenance of residence
Appropriate, planned activities
(Some services may incur additional fees)
Fee Structure
Because Deerfield is a Life Care community, an independent resident transferring to the skilled nursing center continues to pay the same monthly rate as in the apartment or cottage. The resident has to pay only for the additional two meals per day during the stay in any level of care in the Deerfield health care center and any ancillary health care services not included in the Monthly Fee. Upgraded accommodations in health care are available at an additional charge.
Direct Admission Into Health Care Center
Deerfield accepts direct admissions into both the Assisted Living Center and the Skilled Nursing Center, but only if there is space available without jeopardizing the needs of Deerfield's residents. Such admissions are subject to the current fees for health care and are not qualified for Life Care. Residents desiring direct admission to the health center follow the stated admissions procedures for residency applicants.
For more information please call: (828) 274-1531 ext. 3219, or 800-284-1531