Deerfield has a long history of celebrating our employees. Each year we devote an entire day to all our staff by gathering together and having fun! We eat, play games and sometimes we dress up. We enjoy the community we all share and take a little time to laugh together.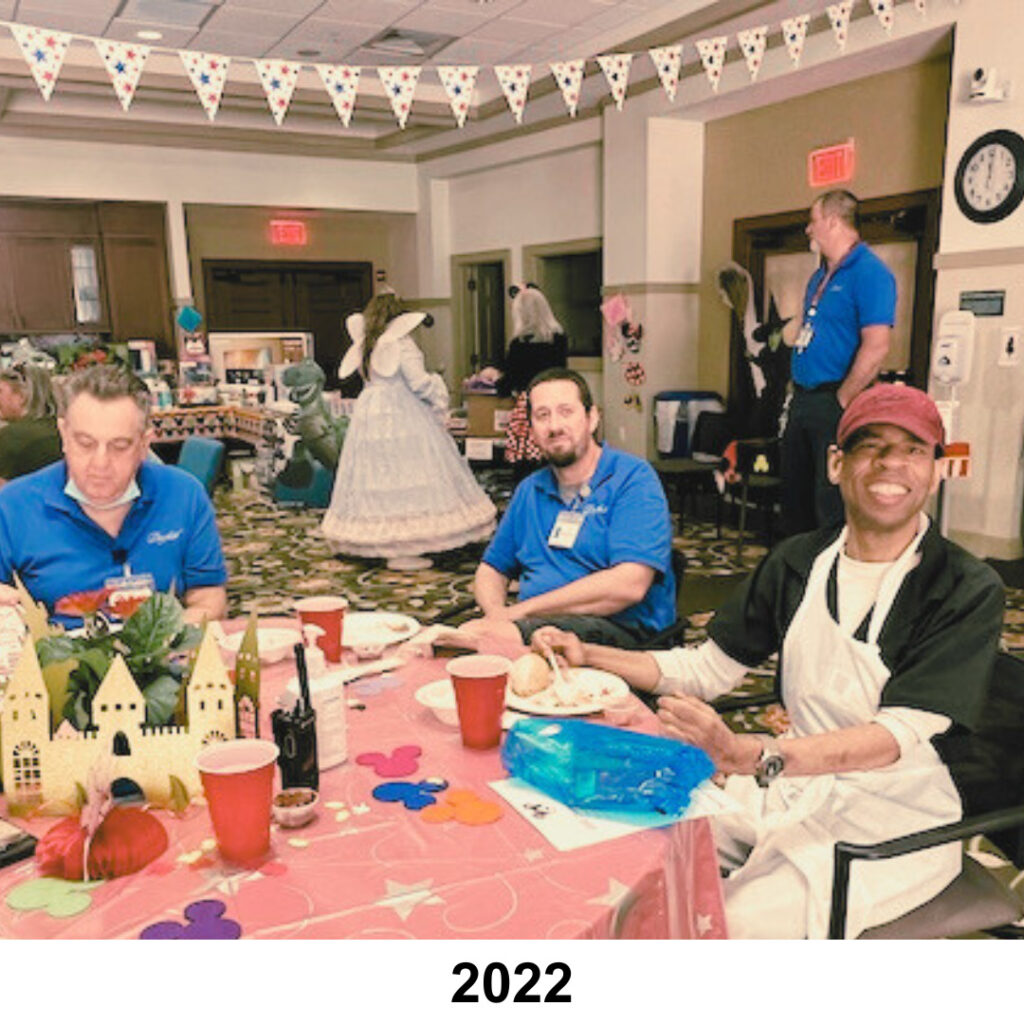 This year Human Resources took us to summer camp… in the Blue Ridge Room. We didn't have to pack or travel very far to enjoy Camp Deerfield. The day was packed with activities from art to games and yes, there were prizes! We started the day with breakfast tacos and ended with a healthy dose of yummy Howdy Homemade Ice Cream and s'mores just in time to end the week with a smile.
Dress-up this year was laid back camp style. We all got Camp Deerfield t-shirts, color coded by our cabin assignments. We competed for prizes as cabin teams and even took an afternoon nap in our tents. Okay, no one actually slept but we did get some funny photos. We tapped into our creativity at our most popular activity – Arts and Crafts. Many thanks to Board and Brush for creating such a fantastic project!
This year we included a few Deerfield residents who have been especially important to our staff. They make up the Employee Appreciation Committee and we wanted to be sure to show our appreciation for their dedication to us. We had a great time together and didn't take home any bug bites.
Enjoy a video of the day below the photo album.