Deerfield looks to a future of continued growth and enhancement of services for its residents of today and tomorrow. Recognizing that having exceptional strength in its executive team is paramount, Deerfield announced its promotion of Matt Sharpe, former Executive Director, to Chief Operating Officer.
Matt joined Deerfield in March 2004. Upon joining Deerfield, he was part of the Administrator in Training Program through the State of North Carolina and earned his Nursing Home Administrator License in October 2005. He has a Bachelor of Science in Health Care Management from the University of North Carolina at Asheville and also a Masters in Business Administration from Western Carolina University.
"Matt Sharpe has exceeded all expectations across his 18-year tenure with Deerfield and his contributions have been integral to bringing us to the place we stand today as a five-star, premier community."

– Roba Whiteley, Deerfield Board Chair
Matt has been involved in all aspects of Deerfield overseeing Operations, Health & Wellness, Facility Services, Marketing, Human Resources, Pastoral Services and has served as liaison to the Residents' Council.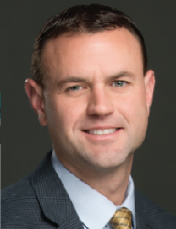 "I have a deep appreciation for the mission and core values of this organization and I will give 100% to make sure Deerfield continues to be a wonderful place to live and work."